Get energized!
Doing research can be a golden opportunity. It can be fun.
Research and writing are great tools for better understanding the world around you AND to make better sense of your own thinking and experiences.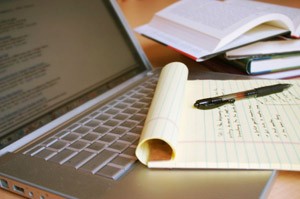 You can explore your most strongly held beliefs along with uncomfortable ideas. (That exploration could end up being life changing for you). You're in control and can experiment with low stakes when you do research.
Find the "juice"! Every project goes more smoothly when you feel driven. Make it your mission to find the aspects of topics/assignments that pull your mind or emotions:
Play, passion, or profit. Do you feel driven to learn more about some part of the question?
Complication, contradiction, or challenge. Does something about a topic bother you? Is there some hypocrisy that jumps out? Exploring those aspects can be fascinating.
Writing research papers has so much in common with storytelling, and choosing a topic for a research project is a lot like the decision about which story to tell. So, let's listen to what documentary filmmaker Ken Burns has to say about how he chooses subjects:
But don't lose sight of the assignment requirements
Reading assignments is a skill. Here are some practical steps you can take to better (and faster) understand what's being asked of you.
Read the assignment instructions more than once. Investing a little extra time at the beginning will safe you time (and frustration) later.
Pay attention to the details: Take special note of the guidelines, required length, and the types of information sources expected.
Ask for clarification: If you are confused about your assignment, ask your professor to clarify what he or she is looking for. Professors would rather answer questions than receive a stack of off-the-mark papers. If you have a question, it's very likely that others in your class have the *exact same* question. (This is also a great way to take control of your education!)
Let's take a look at a sample assignment: "Analyze the scientific aspects of a known environmental problem and identify and discuss at least two proposed solutions."
Here's how to start analyzing what's required for this assignment:
1. Look for verbs:



2. Look for words that limit your assignment:



3. Look for the key theme in this assignment:


What makes a good topic
The ideal topic has all of these key elements:
It is broad enough to find enough information.
It is focused/narrow enough that you don't get overwhelmed.
The topic is interesting to you.
It meets the requirements of your assignment.
Springboard tools can help you find good topics. Every topic or problem has many pieces. At the beginning, we might not even know the basics well enough to get started. Learn a little more and you will be empowered to ask better questions:
Encyclopedias (including Wikipedia). Find some background information. What is already known and well accepted? What are the long-running questions and controversies? Wikipedia is generally very good for this early, springboard step. Use it as a starting tool that helps point you in better directions when you explore additional material in library databases and other tools.
Newspapers and blogs. What has happened most recently? Who are the important people? What are the voices and perspectives dominating recent discussions on this topic?
This step educates us on what to look for in our searching. (Take notes about what you find and where you find it, but you might not include the information that you find in these sources in your paper).
Use your words wisely
The words you type into searchboxes directly affect the search results. So, it's important to choose them wisely, and to change them (wisely) when they aren't working.
Search words affect search results mainly in two ways:
Overall target or subject.
Specific versus general. (Or, in other words, narrow versus broad)
Choosing and adjusting your words when you search will make a big difference in how efficiently you do research.
Point, then zoom.
When thinking about research, it can be helpful to think about the steps involved in taking a good picture. First you need to point the camera toward some interesting scene. Then, you choose–often by zooming in or out–to focus in. You choose how specific/narrow or general/broad your picture will be. The iconic images below illustrate the power of choosing the right focus and achieving the level of zoom.
There's some flexibility about this, some options are probably better than others, and it's up to you to decide.
Choose your words to change your results. The takeaway: Research is strategic and may take some trial and error to get it right. It is usually helpful to brainstorm different words for similar and related ideas. Later, this course will cover some tactics for doing better searches (and finding better research materials). These tactics should help you avoid frustrating dead ends during research and writing projects.
Choosing a topic is not *ONE* task (it's *SEVERAL* steps)
Any research or writing project is likely to be messy. It can be frustrating but it can be dealt with. In general, these steps will be crucial:
Analyzing and understanding the assignment (or the specific need for more information)
Reading background on the overall, general topic
Thinking about and looking for some question or aspect of the topic that interests you
Creating an initial question to research
Preliminary searching (to get an initial sense of what has been written)
Refining your research question (based on what your preliminary searching turns up)
More in-depth searching (targeting your refined research question)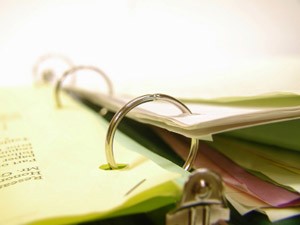 These steps are common, but it's important to note that progress might not be perfectly linear. It might be necessary to take a step backwards in order to move forward. It's normal to refine and revise your topic multiple times.
The details of this process, and how you can do research and writing more effectively and efficiently, will be discussed later.
Optional additional video:
Credit for "Picking your topic is research" above: Video adapted from "Big Picture" series by North Carolina State University libraries. Only the last few seconds have been changed, and only to point to TCNJ Library resources. Original available at https://www.lib.ncsu.edu/tutorials/picking_topic/
Additional credits: The assignment analysis portion of this page is based on material from "Begin your research," by University of California, Irvine.